Keukenhof Tulips Tour (Small Group Tour)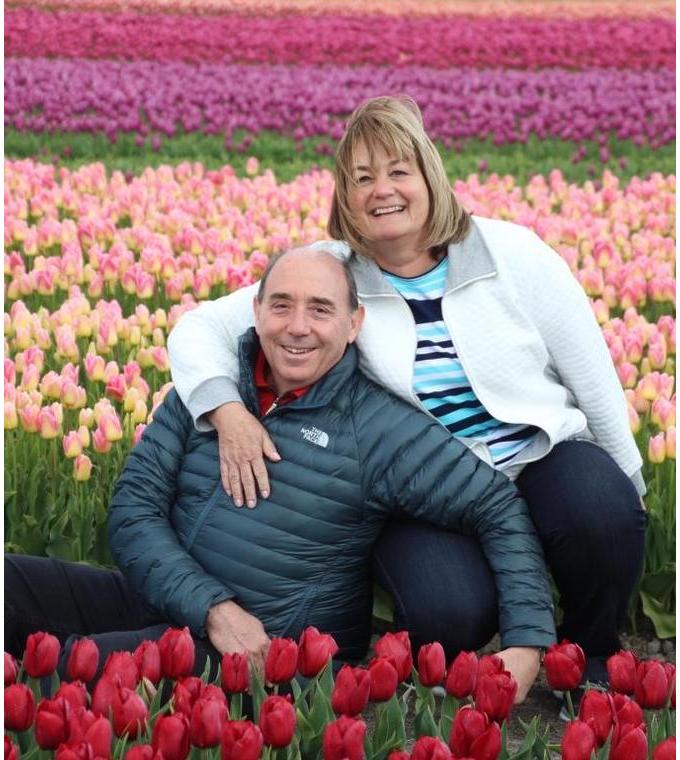 Enjoy Keukenhof gardens, flower fields, pancakes, Haarlem & a windmill.
Early enough to see the morning dew on the tulips, we whisk you off to the magnificent Keukenhof Gardens in our comfortable 8 seat Mercedes minivan. Armed with our suggested walking route to see what's looking best, you explore the gardens at your leisure for 3 hours and enjoy some of its 7 million blooming tulips.
Together we drive back roads and find fields when in bloom (most of the time), usually tulips, but also daffodils and hyacinths earlier in the season. We take picture postcard shots of you on the edge of the flower fields, and, if we can get permission, in the fields as well. The picture above is from one of our tours.
A hearty traditional Dutch pancake lunch awaits in an incredibly quaint and tucked away restaurant that only locals know. It's not really possible to go more 'off-the-beaten-track' than this. The restaurant is hidden at the end of a long leafy road on the edge of a nature reserve.
This sets you up nicely for a 1 mile guided walk though the charming medieval city of Haarlem. Our route and info covers the main square as well pretty side streets and hidden gem alms house courtyards.
We round off the day with a 30 minute guided tour through a picturesque windmill with an elevated viewing deck with stunning panoramic views over Haarlem.
Back to Amsterdam we go, having ticked off quite a few typical Dutch things off your bucket list!
Our minivan can fit 8 person maximum. There is an age restriction (minimum) of 7 years.

What is included:
- Keukenhof entrance ticket
- Pancake lunch
Duration of the tour:
8 hours
Departure time:
8.30am
Departure Point:
Outside the Starbucks of the Double Tree Hilton Oosterdoksstraat 4, Amsterdam
The guide will be wearing a hat with an orange pompom.

Tickets sent by email!
Powered by Ticketbar