Ticket Heineken Experience & Canal Cruise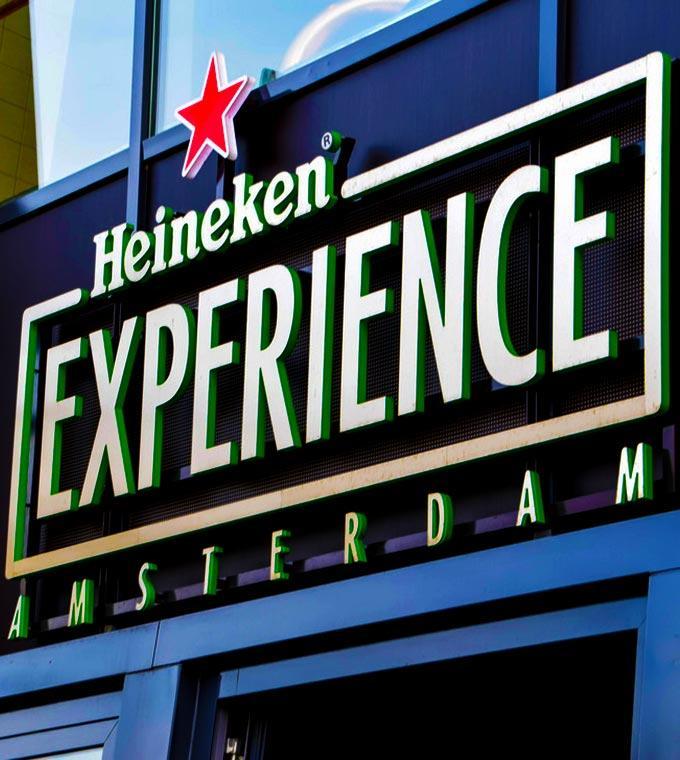 Great Combo-deal!
Combine an unforgettable hour-long cruise with a visit to the Heineken Experience! The former Heineken brewery – where magic has been happening for over 100 years – has been transformed into a thrilling interactive display of the fascinating world of Heineken, especially for Heineken fans.
On the canal cruise, you will be taken alongside: beautiful imposing canal-side houses (with clock, spout and neck gables), the Zevenbogenbruggengracht, the "Skinny Bridge" over the Amstel, the VOC-ship, and the docks.
You have the choice to decide which activity to do first!
How does it work?
For the Heineken Experience you need to select a timeslot for entrance. After your entrance you can stay as long as you want. The tickets for the Canal Cruise are open tickets. You can decide when and at what time to take the Canal Cruise.
Opening hours:
Monday through Thursday from 10:30 till 19:30 hrs
Friday through Sunday from 10:30 till 21:00 hrs
July & August: Monday through Sunday from 10:30 til 21:00 hrs
Departure point & Departure Times Canal Cruise:
Two departure options:
1) On the opposite of Hard Rock Cafe (Leidsesquare, Max Euweplein 57)
2) On the opposite of the Heineken Experience (Stadhouderskade 78)
Every 30 minutes
First departure: 09:00
Last departure: 18:00
Location
78 Stadhouderskade, Amsterdam


Tickets sent by email!
Powered by Ticketbar